In creating a corporate video production, there are basic steps that are being done to make sure that it will be flawlessly watched by the target audience. Making an outline or following basic steps will make it a bit easier for the corporate video production team to be successful on their project. The corporate video should always have a purpose on why it should be produced.
Here are the 4 basic steps to follow in creating corporate video production:
Gathering of Information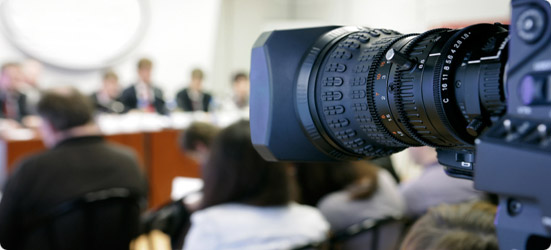 Before starting to think creative ideas, you can create first the outline of the project that you need to do. Decide what you wish to accomplish and identify the proposed viewer. You need to explain on how the video is going to affect your viewer. Would you like to motivate them, inform or just make them feel a fresher memory? The ideas on the project should encompass everything that you want to try to accomplish. When you get this done, you can make additions of other essential elements that are needed.
Choose the right set up
It is important to choose the right set up that is needed for your project. The different types of format you can choose are: interview, documentary, story based, video magazine and talking head. Choosing the right set up depends on the project that you want to create. If it is an educational video, documentary would be the best format. If you need to make a short story about a brand, story based can fit to it. Carefully determine what best format fit to the project you need to do.
Select an approach
After you have chosen the right set up, it is essential to select an approach that can be very effective. It can be a formal or informal approach. So if you choose documentary, someone will be narrating on the video like real people telling their personal stories. There should be a style on the corporate video that you will be introducing.
Add appropriate essentials
Once you already have the right set up and approach to your corporate video, you can decide on which appropriate essentials that is right for the project. You can consider adding a footage that is related to the video, but be sure to evaluate the existing footages before your final plan. If the video is for losing weight, consider before and after photos to be added to your corporate video. These are appropriate essentials that can enhance the video.
There are corporate video production companies that are greatly knowledgeable in producing great corporate videos. When someone watches your corporate video, it should quickly make sense to all the target viewers. It should relate to the person who will be watching it so they can remember the brand they have watched on the corporate video. If you aim to sell more and at the same time is to educate people, your corporate video must have all these. So make sure that your corporate video has the substance that can capture the mind of your target audience.